ORIGINAL PARTS
GENUINE PARTS: RELIABILITY FIRST!
To be certain they have Cat specifications, are the most recent version and have an unequalled lifespan, choose the genuine Cat parts.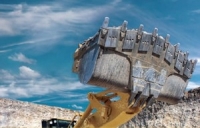 GROUND ENGAGING TOOLS
Picking the proper Ground Engaging Tool can make a real difference to your profitability and production costs. This is why Burkina Equipements provides you a large range of Cat tools specially designed for each type of application.
CATERPILLAR GENERAL DUTY TIPS RANGE
Make the right choice:

Genuine Cat Filters :
You can see the difference inside …. and outside!
Contaminants present in numerous fluids (air, oil, fuel, coolant…) are likely to damage other critical system components, and filtration is the first defence against it.
Only the original Cat filters can assure you an optimum protection to the various components, talking about durability (resistance to huddling, pleat flex and fatigue), and efficiency (augmented tightness, optimal media surface area utilization…), and resistance (against chocks and external elements).
Filters not quite represent 3% of total machine maintenance costs, just like oil and other maintenance usable parts (coolant, grease…). However, risks related to irregular filtration system can increase the costs (damage on injectors, increased machine downtime).
More than ever, selecting Cat genuine filters guarantee reduced operating costs and machine downtime.
Preventative Maintenance
To stretch out the life of your investment and maximize the maintenance phases, precautionary maintenance is a vital area for saving costs, even though it justifies for only 3% of the price of the machine. This goal is to be achieved using genuine filters and oils that conform to manufacturer's recommendations, and active monitoring of the repair indicators.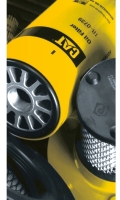 View the video on Cat® filters:
5 reasons to choose genuine CAT® filters: 
Increased media surface filtration: acrylic beading and spiral roving
Increased contamination control: non-metallic centre tube
Increased sealability: end cap and media melded into urethane
Increased stability: aluminium top plates, resistant to vibrations and heat
Increased protection: thick steel container
Click here to upload the flyer.
5 good reasons to choose CAT® lubricants: 
Cat oils are considered as genuine parts
Only Cat oils are certified for Cat machines
Increase machine life & performance
Offer long-lasting protection to your components
Extend your drain interval with Cat Hydo advanced and Cat FDAO
Click here to view the Fluidbook
UNDERCARRIAGE
Cat Undercarriages drives your machine on any surface of your applications. Caterpillar's expertise in that area makes the most of this investment, which can correspond to half of your machinery maintenance costs.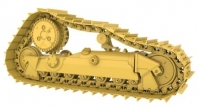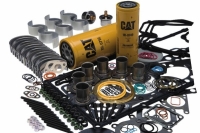 ENGINE PARTS
Burkina Equipements offers any part requisite to give your engine a second or maybe a third life. This keeps your investment from tear and wear, breakage and failure, while benefiting from the manufacturer's guarantee.
DRIVETRAIN
Burkina Equipements provides you with any of the parts of your machine's drive train subject to wear and tear. An indispensable part of exploiting your return, Burkina Equipements provides you with access to any part compliant with the conditions of the manufacturer.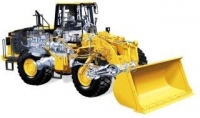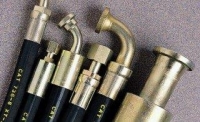 HYDRAULIC
For any working, positioning or driving applications you need to guarantee the effectiveness of your hydraulic system by keeping it from external contamination and ensuring its resistance to rupture. This level of performance can only be provided by the genuine parts that able to give you.