MINING
THE LARGEST RANGE OF MINING EQUIPMENT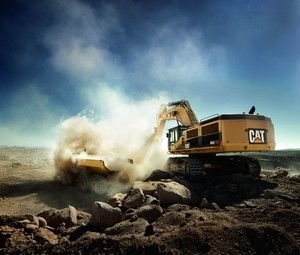 As a member of the JA Delmas network, Burkina Equipements has been providing mining equipment in Burkina Faso since 1990 and offers various product support solutions adapted to your needs.
Our customers mine for any types of minerals: coal, gold, iron, bauxite, uranium, phosphate, manganese...
Hence the support provided by Burkina Equipements is able to cover all mining applications, both underground and open pit:
Pre-feasibility and feasibility studies
Tailored monitoring throughout the project, from your first ideas for new mines to the final delivery of materials
Conception of integrated and technically skilled mining solutions, ensuring you minimal costs per tonne
Monitoring of your equipment throughout its life cycle by our local team based in Burkina Faso.
Additionally to the new mining equipment, Burkina Equipements provides you with further solutions, for hire or second-hand, adapting these to your budget.
EXPERT GUIDANCE COVERING ALL OPERATIONS
Our engineering team, specialist in Cat products and their applications, are concerned prior to the feasibility studies taking into account all the conditions to the success of your mining activity: efficiency, productivity and safety.
In order to ensure the technical coherence of the commercial proposals, they take time to fully consider and understand your needs with you on-site and are able to:
Determine the machinery and equipment needed by modelling your mining project and its production objectives
Estimate the performance of loading cycles and transport on real applications: running conditions (resistance, track conditions), transported ore (density, expansion), capacities of the supporting machines, etc.
Identify in detail your requirements and refine technical requests with the customer's business representatives
Evaluate the performance and effectiveness of the operating methods used on the machinery
Ensure your staff training on best practices, inform them thourgh continuous technological monitoring of mining machinery and public works
Analyse and monitor any impact of the planning of the mine on the production of equipment.
Burkina Equipement supports your sales teams in Burkina Faso, and provides them with essential training and technical support for the products and any of their applications.
At every step of your mining project, Burkina Equipement is by your side to give you guidance, expertise and material resources designed and bespoke to your specific applications, to your requirements.
Our business, your success.