WORKSHOP SERVICES & OIL ANALYSIS
WORKSHOP SERVICES, OUR LOCAL INFRASTRUCTURE
Proximity to an unrivalled after-sales service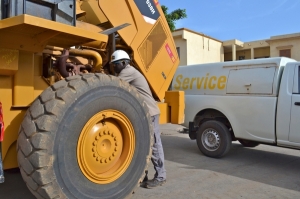 Burkina Equipements was equipped with a specialized workshop meeting the CAT contamination control standards.
A team of trained technicians are actively participating to this workshop's activity through several tasks:
Audits & repairs
Maintenance services: complete repairs, standard jobs…
Technical analysis and inspections
Parts testing, commissioning of equipment
Scheduled services
Installation and specific adaptations
Cat Certified Rebuilt
Cat Power Train (CPT)
ANALYSIS OF OILS: ANALYZE FOR BETTER ANTICIPATION
Burkina Equipements is also equipped with an oil analysis laboratory.
Fit with adapted tools, we study each sample you entrusted us with, following strict testing protocols develop by Caterpillar technical and chemical engineers. That is the reason we are able to give you a detailed follow-up of your equipment's condition.
Specifically, you regularly take samples of these fluids and then send them to us. Upon receipt, we conduct tests and within 24 to 72 hours you receive our analysis report and any recommendations that our specialists have identified for you. Simple, fast and efficient.
For example, in our facilities, your samples will be subject to the following tests:
Analysis of the wear and tear rate (particle counting)
Analysis of the oil cleanliness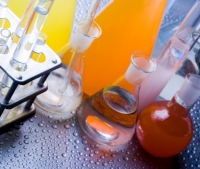 SOS ANALYSIS OF LIQUIDS
To avoid unplanned repairs, early replacements and expensive fixed assets, Cat owners can rely on SOS services.
 Click here to access your SOS Web space
FOR YOU, THERE ARE CONCRETE AND IMMEDIATE BENEFITS
Detection and elimination of problems before they get worse
Planned stoppages & downtimes based on the work schedule
Ensuring the proper execution of the current maintenance program
Reduced repair costs
As part of a comprehensive maintenance and repair contract underwritten with JA Delmas, you also have access to all of your machinery fleet analysis results.