YOUR CAREER PATH
THE INTERNATIONAL CORPORATE INTERNSHIP SCHEME'S (V.I.E.) EFFICIENCY, IN OUR NETWORK.
The V.I.E. approach is a real opportunity to give your budding career an international dimension.
You are a French citizen or a national of the European Union, between 18 and 28 years old who wants to come and work with us in Burkina Faso for a period of 6-24 months?
Come and join us!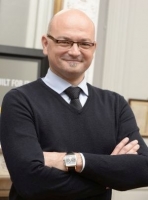 AN EXEMPLARY CAREER PATH: FROM V.I.E. TO THE PRESIDENCE OF JA DELMAS
Cédric Fernandez joined JA Delmas in 1999 as part of a V.I.E. program in Burkina Faso. Specialized in both project management and trade (graduate in Engineering and Industrial Business), he spent 4 years in Mali to deepen his field knowledge and learn all about products, customers and their expectations. Confident that one can grow and develop new skills within the JA Delmas network, Cedric was rapidly appointed Head of the Energy & Transportation Business Unit, and became a member of the Board of Directors in 2012.
"I discovered the world of Power Systems and JA Delmas through my V.I.E. and felt like following my career path within the network to live fully both passions of mine: Energy and Africa."
THE JA DELMAS GRADUATE PROGRAM
From 2009 until now, JA Delmas has been developing the Graduate Programme meant for our young engineers. This paid training program, which lasts from 8 to 12 months, aims to train the future representatives of commercial managers in Africa.
During the training which focuses on technical and general academic courses, you will acquire skills to develop our products and services, monitor and optimize the after-sales service, and a practical application undertaken during assignments in West Africa.
The experiment being successful, JA Delmas decided to widen the scope of the Graduate Programme to recruit the future managers for its African network in 7 key areas:
Sales
After-sales
Logistics
Technical engineering
Audits
Human resources
I.T.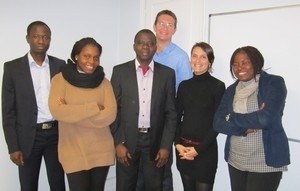 Graduate Finance 2014 team.
Most of the team now has an executive position
in the JA Delmas network.