ENERGY & TRANSPORTATION
AT THE HEART OF YOUR BUSINESS, ENERGY PRODUCTION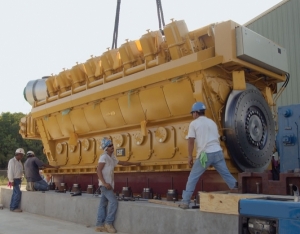 Your machines, your business needs a continuous very dependable power supply, no matter the situation and no matter the environment: health prerequisites, productivity, and insulation of the facilities: every site has its constraints; each activity has its own requirements.
Burkina Equipements proposes solutions for electrical power production suitable to any contexts:
Generators sets using diesel or gas
Complete power generation plants
Facilities producing diesel/battery or diesel/solar hybrids
Industrial or marine engines
AN EFFICIENT, RELIABLE AND SUSTAINABLE INVESTMENT
Burkina Equipements has teams of experienced engineers and technicians, available for carrying out complex energy production installation projects:
Engineering and Project Planning
Supply chain and delivery to site
Construction and installation equipment
Commissioning, servicing, maintenance and technical trainings
By scheming and creating turnkey "energy" solutions tailored to your needs, Burkina Equipements strengthens your electricity supply and makes your activity secure. Sustainably.
ENERGY FOR ALL PROJECTS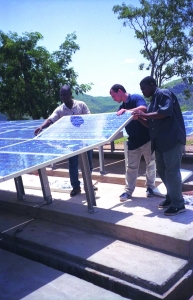 Our generators can be applied in a wide-range of different fields and the solutions implemented by our teams of experts respond perfectly to them, whatever their specific characteristics. Our solutions are conceived for optimal results even in extreme conditions (remoteness, heat, dust, humidity, ...).
Emergency applications: supported by the national electricity grid, these installations meet energy requirements from 9.5 kVA to several MW.
Telecom Applications: our Telecom specialist teams are here to meet the specific requirements of operators by improving the network energy management.
Power plants: for over 15 years, our engineering teams have been scheming and constructing power plants adapted to every energy requirement in Burkina Faso.
PROXIMITY TO A HIGH-QUALITY AFTER-SALES SERVICE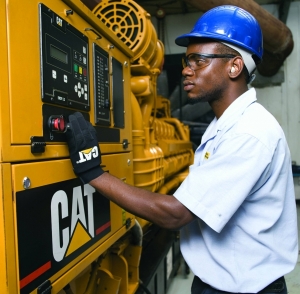 The best customer service: Burkina Equipements has a wide network of expertise. Trained in the latest technologies, our technicians provide you with a high quality after-sales service.
Training centres: As a member of the JA Delmas network, we enjoy three centers, including one in Ouagadougou (Burkina Faso). Our other centres in Abidjan (Ivory Coast) and Bamako (Mali) provide "Electricity" and "Engine" training and teach the skills necessary for equipment maintenance.
The right part, at the right time, in the right place: We offer you a stock of original spare parts available with delivery time-scales adapted to emergencies and stock supplies, real-time information on worldwide Cat stocks, tips on choosing parts and their proper use.
From an emergency generator at the power production plant to telecommunications for oil rigs, from individual consumers to large industrial sites, our expert engineering teams design and deploy the power generation solutions which your business actually needs, which your applications rely on and will support you throughout your projects.
Our business, your success.